Kolkata - The Capital City
Kolkata, the capital of West Bengal is located on the east bank of the Hooghly River, is the principal commercial, cultural, and educational centre of East India. The city is widely regarded as the "cultural capital" of India, and is also nicknamed the "City of Joy".

Kolkata is the centre of modern Indian education, arts, science, culture and sports. Kolkata is the dominant urban centre of eastern India, being a city of commerce, transport, and manufacture. Kolkata is the third-largest populous metropolitan area in India by population (14,035,959) and is the seventh most populous city.

Kolkata has a significant presence of embassies and high commissions. Head Offices of many large industry units are in Kolkata.The Kolkata stock exchange plays an important part in the organized financial market of the country. The city has a strong presence of National and Foreign banks.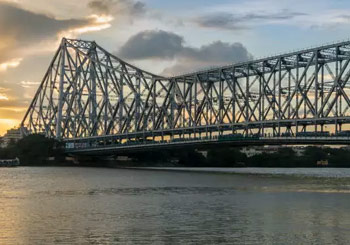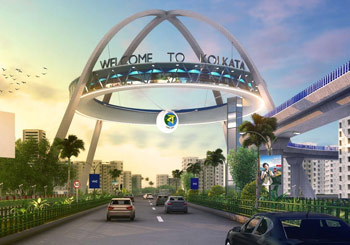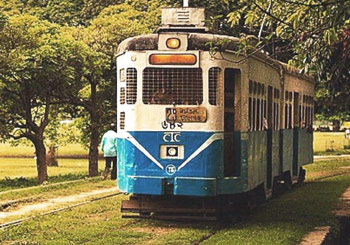 City Facts
Kolkata is one of the major metropolitan cities in the country.
Kolkata Port is India's oldest.
Kolkata Airport is the largest hub for air traffic in the eastern part & 5th most busiest of the country.
Kolkata has the 2nd Largest metro rail network, first under water metro tunnel coming up in India.
Kolkata Tramways is the oldest operating electric tram system in Asia and has been running since 1902.
City of Nobel laureate Rabindranath Tagore, Mother Teresa, Swami Vivekananda, Satyajit Ray and other luminaries.
The Grand Trunk Road, a national highway, is one of the oldest road routes in India.
Kolkata is the host of the famous International Kolkata Book Fair and Kolkata International Film Festival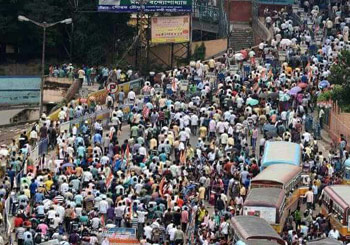 Population :
Megacity - 4,496,69
Metro - 14,617,882 (Extended UA)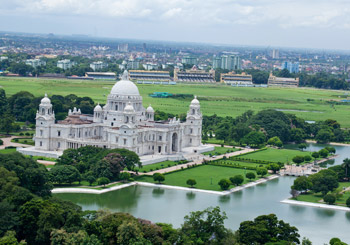 Area :
Megacity - 205.00 km2 (79.151 sq mi)
Metro - 1,886.67 km2 (728.45 sq mi)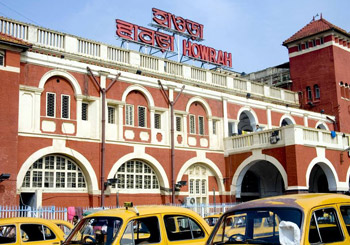 Railway Stations :
Howrah (the largest railway complex in India), Sealdah, Chitpur and Shalimar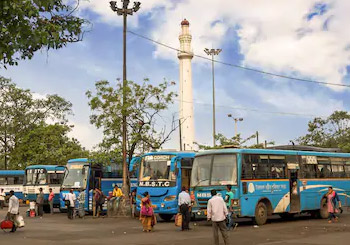 Main Bus Terminals :
Esplanade, Babughat and Karunamoyee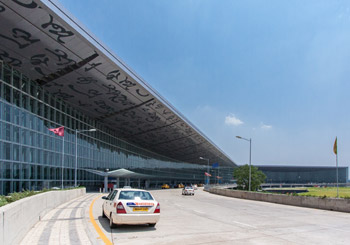 Airport :
Netaji Subhas Chandra Bose International Airport
Important Links
| Sl. No. | Names | URL Path | View Website |
| --- | --- | --- | --- |
| 1. | Government of West Bengal | https://wb.gov.in | Visit Website |
| 2. | Setting up Business | https://silpasathi.in | Visit Website |
| 3. | Invest in West Bengal | https://eservices.wb.gov.in | Visit Website |
| 4. | Kolkata Police | http://www.kolkatapolice.gov.in | Visit Website |
| 5. | Tourism | https://www.wbtourismgov.in | Visit Website |
Kolkata is perhaps the most important cultural centre of India. The city is the birthplace of modern Indian literary and artistic thought and of Indian nationalism. The blending of Eastern and Western cultural influences over the centuries has inspired the creation of numerous and diverse organizations that contribute to Kolkata's cultural life and it continues to be a cultural, artistic, literary, and intellectual centre.